Wireless Control Kegel Exercise Ben Wa Balls with 10 Vibration Modes
Strengthen & Tone Kegel Muscles Workout!
Squeeze your way to stronger kegels and intensified pleasure YOSPOSS Ben Wa Balls Kit does! Made from ultra-smooth silicone, these stylish Ben Wa balls feel so good against your pelvic floor muscles. Inside each ball, a rolling weight creates a natural internal massage as you move! Trainer includes 3 balls of increasing weight. Start with lighter 45g ball, then trade up all the way to 60g and 100g balls for maximum kegel training!
Kegel balls which can help with tighter, stronger pelvic floor muscles

Set of 3 weighted silicone Kegel balls

Made from ultra-smooth silicone, non-porous, velvety-smooth and easy to clean

Perfectly weighted with floating metal balls inside

Start with the lowest weight and train your way to advanced

Stretchy retrieval cord makes removal simple and fuss-free
Jump start your pelvic fitness with the Silicone Kegel Balls. Once inserted, they are perfectly weighted to naturally stimulate inner muscles as you walk and move about. Just contract and squeeze your Kegels like you do to avoid peeing. Repeat this often and over time the PC muscles strengthen.
Feature
Premium Body-Safe Silicone - Made from 100% silicone, a body-friendly material that's non-porous, latex & phthalate-free and safe for most people with chemical sensitivities, safe and durable in use.
Quick Recovery - 15 minutes a day and you'll feel difference just in a few weeks! After 1-2 months, you'll have stronger & tighter pelvic muscles for improved bladder control, childbirth recovery & confidence!
Recommended by Doctors - The sooner you start, the sooner you will feel the benefits! Sure, Kegels on the regular are most beneficial to certain groups, like the 50% of women who experience bladder leaks, but even if you haven't had a baby, and don't plan on it, it's important to get familiar with the sensation of the exercise.
Aid Performance of Kegel Exercises - When using Kegel exercise balls as part of your pelvic floor exercise routine, you are able to use the balls as markers of your progression - moving up to balls of different weight values as you further increase your tone and strength.
Exercise Anytime, Anywhere - Just 15 minutes per day replaces 100 Kegel exercises. Do it while in the shower, morning running, or doing light chores! You don't need to spend time, you can exercise anytime, anywhere, imagine how amazing you will be when you restore your confidence!
Size
 Payment Methods: PayPal, Credit Card Or Debit Card.
If you have a PayPal account, you can use paypal to pay directly.If you don't have a PayPal account, you can still pay with credit card or debit card through PayPal. PayPal accepts all types of credit card brands, like Visa, Mastercard, Discover and American Express.
Here are the payment steps:
1. Click "Complete order" button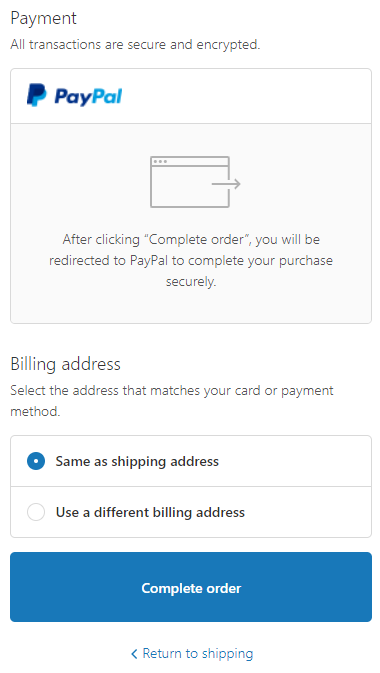 2. Click "Pay with Credit or Debit Card" button
3. Fill in the card number information
4. Click "Continue as Guest"
Shipping
Free Shipping Over $59
4 ~14 days fast delivery ( USA, Canada, Australia, The United Kingdom, France, Germany, Spain, Italy )
5 ~16 days delivery for other European countries
7~ 20 days delivery for the rest of the countries
100% discreet packaging (There would be a normal box outside our packaging.Neither company name nor product name would be seen on the box, So, you don't need to worry)
Due to the impact of the COVID-19, the shipping may be delayed. However,we will do our best efforts to deliver the package safely and quickly.If you have any questions during this period, please contact us at info@yosposs.com.
Returns & Warranty:
30-day no risk money-back guarantee
12 months warranty
MORE DETAILS >>