Silicone Dual Cock Ring With Rabbit Ears for Clitoral Stimulation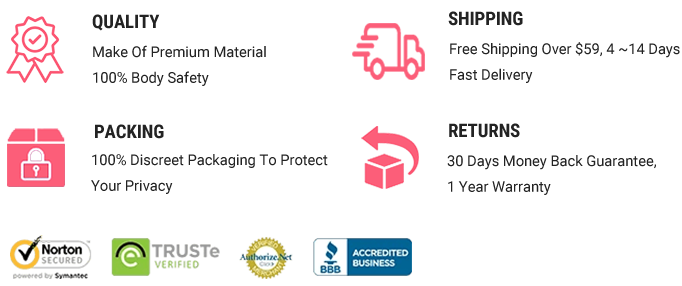 Silicone Cock Ring with bunny ears double ring tightly around the testicles and sensitive areas, helping to enhance male charm and the pleasure of couple.
Features

❤【Double Ring Bunny Design Penis Ring】The biggest feature of this lock ring is the double ring with rabbit and ergonomic design. In the intimate period, the bunny shape and the bumpy particles on the top can stimulate the clitoris very well. The double ring design closely fits the penis and scrotum, which brings couple a magical experience.
❤【Increase Penis Length & Orgasm】Limit the speed of blood flow in the penis, it can make veins pop out, erections harder, bigger, and longer-lasting, enhance shared pleasure during sexual intercourse and stimulate your partner's clitoris and increase your sensitivity, wearing it for a long time will not cause pain. It makes cock look great while keeping it hard as a rock all night.
❤【Medical Silicone & Easy To Get On And Off】The lock ring is made of super soft silicone material, the surface is smooth and skin-friendly, it can be stretched to make it fit the skin closely, supports the penis in good shape, and is easy to wear and remove. It is a good male sex toy. Recommended to cut the pubic hair and use it with water-based lubricant. Easy to clean.
❤【Applicable Penis Size & Prolong Time】It would be good to choose a size based on the circumference and the size of the ball. The diameters of the inner and outer rings are 1.1 and 1.5 in. It is not recommended for users with enlarged penis. Penis Ring can help reduce and control premature ejaculation, and its special design can effectively improve physical strength, thereby prolonging sexual life time. Bring wonderful sexual feelings to couples.
Comfortable and Strong Material
It uses medical-grade silicone, which is harmless to the body, safe in material, and extremely soft, so it can be stretched at will.
Prolong Intimacy
The ring can maintain the hardness for a long time and inhibit blood flow, thereby prolonging ejaculation and giving better comfort to the partner.
Use and Wash
Tight but not painful, it fits your skin, if it is not a pinched feeling. It is also suitable for use in the shower room, and it can be washed with water directly.
This Ring has bunny ears and concave-convex dot design on it. In the traditional posture, it can stimulate women's C-spot very well, bringing superhuman pleasure to both husband and wife.
Because the ring can increase the erection of the male, the insertion position behind the back can touch the sensitive uterine orifice of the female and cause the female's A point pleasure.
Adopting the posture of female superiors, plug and play to the deepest point, the two become one, close together, can improve the male's physical strength, and give the partner a good satisfaction.
Size
 Payment Methods: PayPal, Credit Card Or Debit Card.
If you have a PayPal account, you can use paypal to pay directly.If you don't have a PayPal account, you can still pay with credit card or debit card through PayPal. PayPal accepts all types of credit card brands, like Visa, Mastercard, Discover and American Express.
Here are the payment steps:
1. Click "Complete order" button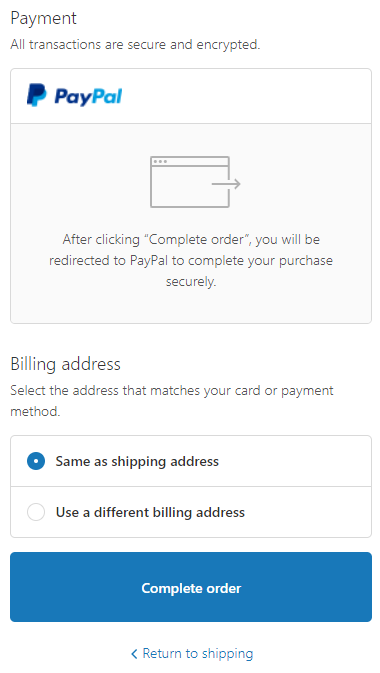 2. Click "Pay with Credit or Debit Card" button
3. Fill in the card number information
4. Click "Continue as Guest"
Shipping
Free Shipping Over $59
4 ~14 days fast delivery ( USA, Canada, Australia, The United Kingdom, France, Germany, Spain, Italy )
5 ~16 days delivery for other European countries
7~ 20 days delivery for the rest of the countries
100% discreet packaging (There would be a normal box outside our packaging.Neither company name nor product name would be seen on the box, So, you don't need to worry)
Due to the impact of the COVID-19, the shipping may be delayed. However,we will do our best efforts to deliver the package safely and quickly.If you have any questions during this period, please contact us at info@yosposs.com.
Returns & Warranty:
30-day no risk money-back guarantee
12 months warranty
MORE DETAILS >>