Powerful Thrusting G Spot Clitoral Licking Vibrator 7 Vibrations & 3 Pulsations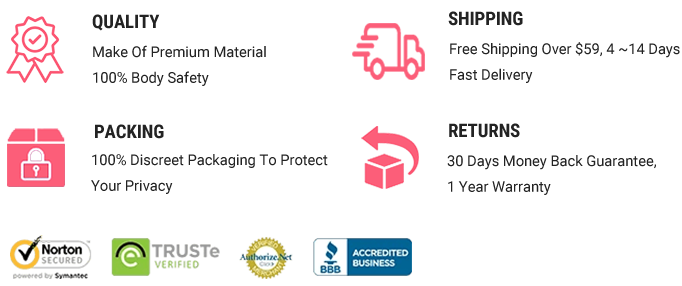 About Tongue Licking Telescopic Vibrator
This vibrator combines the G Spot vibrator, clitoral stimulator, and tongue lick vibrator to form a very powerful sex toy. Whether you use it alone or an intimate game between couples, it can help you get more sex. It can be used to stimulate clitoris, nipple and other sensitive parts to help you feel the pleasure of sex more easily and strongly!
Features
Use Safely -- The rabbit vibrator is made of silicone that is safe for the human body. This medical-grade material is skin-friendly and tasteless. The soft-touch can bring a real experience, let you experience your new partner with confidence and safety.
Easily Get Pleasure -- The personal vibrator adopts ergonomic design, perfectly fits your mysterious part, plus a unique tongue licking design, effectively stimulates the clitoris, double stimulation allows you to easily get huge of pleasure.
Multiple Vibration Modes -- The G spot vibrator has 3 pulsation speeds and 7 vibration modes, so many combinations, whether you are a beginner or a veteran, you can find fun to indulge in your soft-touch or strong vibration, it is your best choice.
Magnetic Charging Design -- Our sex toys with a USB cable, magnetic suction charging port, make your charge is very simple, not anywhere because of electricity shortage let you won't get happiness.
Waterproof -- The waterproof design makes this clitoral stimulation sex toy for women possible to have fun with it in the bathroom. It is extremely easy to clean, just use warm water or mild soapy water to clean. And it's peace of mind for your pleasure and fun.
Enough vibration modes for you to experience
This G Spot vibrator has 7 vibration modes and 3 pulsation speeds. It can combine multiple vibration modes to fully meet the needs of everyone. Coupled with the realistic independent tongue licking part design, it can be used to explore the clitoris, nipple, and other parts, and enjoy the powerful pleasure under double stimulation.
Material: Human safety silicone + ABS
Charging time: 1 hour, using time: 2 hours
Battery capacity: 400mAH
Soft and flexible
This tongue licking vibrator is made of medical-grade silicone material, free of latex and phthalate. This material is friendly to the human body, soft and flexible, you can adjust its angle to fit you perfectly Mysterious part.
Enjoy anytime and anywhere
There is a USB cable in the package, and the charging port uses magnetic charging. You can put the cable in your small bag, and you will not feel troubled by the power anywhere, and enjoy happiness anytime, anywhere.
Play in the water to your heart's content
The vibrator is made of IPX7 waterproof material, adopts a seamless design, can be 100% waterproof, can be used in any scene with water, you can have fun in the bathroom or swimming pool.
Size
 Payment Methods: PayPal, Credit Card Or Debit Card.
If you have a PayPal account, you can use paypal to pay directly.If you don't have a PayPal account, you can still pay with credit card or debit card through PayPal. PayPal accepts all types of credit card brands, like Visa, Mastercard, Discover and American Express.
Here are the payment steps:
1. Click "Complete order" button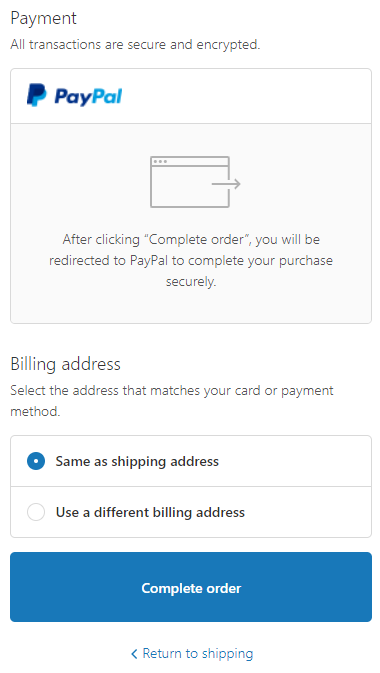 2. Click "Pay with Credit or Debit Card" button
3. Fill in the card number information
4. Click "Continue as Guest"
Shipping
Free Shipping Over $59
4 ~14 days fast delivery ( USA, Canada, Australia, The United Kingdom, France, Germany, Spain, Italy )
5 ~16 days delivery for other European countries
7~ 20 days delivery for the rest of the countries
100% discreet packaging (There would be a normal box outside our packaging.Neither company name nor product name would be seen on the box, So, you don't need to worry)
Due to the impact of the COVID-19, the shipping may be delayed. However,we will do our best efforts to deliver the package safely and quickly.If you have any questions during this period, please contact us at info@yosposs.com.
Returns & Warranty:
30-day no risk money-back guarantee
12 months warranty
MORE DETAILS >>