Lipstick Bullet Vibrator for Clit Stimulation with 10 Vibration Modes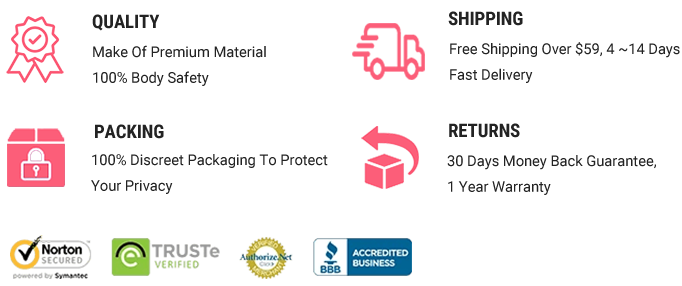 They'll Never Know What's in Your Bag!
YOSPOSS lipsitck is designed to be as discreet as possible, so you can keep them in your bedroom or handbag and no one will be the wiser, unless your friend borrows some without asking. You'll never want to leave this vibe behind, or your bed for that matter!
A perfect gift or stocking stuffer, enjoy the look of surprise on your lover's face as they go to try out their new lipstick - and stumble upon its true use!
Squirrelled away in your make-up bag, with Secret Lover Lipstick Vibrator your sexiest secret stays completely discreet yet on hand whenever you need it. Powerful 10 vibrations channel through the lipstick tip for swift gratification.
Great for your afternoon commute, bathroom breaks, or solo play at home or in the office.
Feature
Hide-in-plain-sight design ensures discretion, wherever and whenever

Powerful 10 pulsation patterns offer lip-biting pleasure

Simple one-click operation for ease of use

A perfect cheeky gift for a lover or bride to be

Rechargeable for endless pleasure, includes USB charging cable

Waterproof for use in the shower or tub
Discretion and Secrecy
Concealed ultra-discreetly into a pretty, glittery case that looks just like an ordinary lipstick, created along the gorgeously curvaceous lines, the discreet Lipstick Vibe allows for perfect portability and secret enjoyment when it comes to traveling with a toy.
10 Pulsation Patterns
The lipsitck vibrator features 10 stimulation modes, including multiple speeds and pulsating patterns. The wide variety of vibration modes lets you easily find one to fit your needs - while you're looking for clit stimulation during solo play, foreplay or while having sex.
Waterproof
Perfect for enjoying in the bath or shower, it can join in on your aquatic adventures. Unwinding under warm water after a long day, scrubbing up, and taking your vibe with you to the shower is a sure way to have a good time.
Size
 Payment Methods: PayPal, Credit Card Or Debit Card.
If you have a PayPal account, you can use paypal to pay directly.If you don't have a PayPal account, you can still pay with credit card or debit card through PayPal. PayPal accepts all types of credit card brands, like Visa, Mastercard, Discover and American Express.
Here are the payment steps:
1. Click "Complete order" button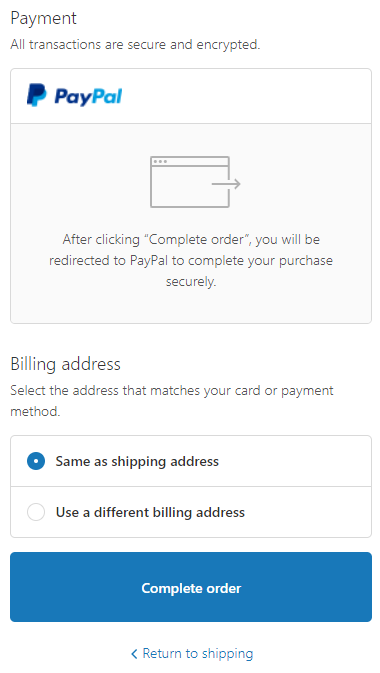 2. Click "Pay with Credit or Debit Card" button
3. Fill in the card number information
4. Click "Continue as Guest"
Shipping
Free Shipping Over $59
4 ~14 days fast delivery ( USA, Canada, Australia, The United Kingdom, France, Germany, Spain, Italy )
5 ~16 days delivery for other European countries
7~ 20 days delivery for the rest of the countries
100% discreet packaging (There would be a normal box outside our packaging.Neither company name nor product name would be seen on the box, So, you don't need to worry)
Due to the impact of the COVID-19, the shipping may be delayed. However,we will do our best efforts to deliver the package safely and quickly.If you have any questions during this period, please contact us at info@yosposs.com.
Returns & Warranty:
30-day no risk money-back guarantee
12 months warranty
MORE DETAILS >>