2 In 1 Clitoral Sucking & Licking G Spot Vibrator 10 Dual Stimulation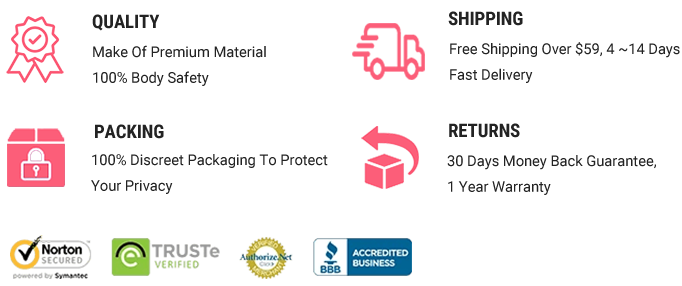 If you are looking for your own exclusive adult toy, Yosposs 2 in 1 Clitoral Sucking & Licking G Spot Vibrator is definitely your ideal choice.
Everyone should own a sex toy, it can improve your sex life in unexpected ways.
Owning a sex toy is like having a well-stocked fridge, it is basically something that everyone should have. Sex is as much a part of your life as food and drink are.
Features
【2 in 1 Sucking & Licking Dual Pleasure】As the survey found, sucking and tongue licking toys are the best sex toys to stimulate women's sensitive points, and can help women quickly reach unimaginable orgasms! Yosposs powerful clitoris vibrator combines these two functions into one, bringing you double stimulation. The Suction or tongue vibrator surrounds sweets spots, making it feel like someone licking and blowing on clit, give you a realistic oral sex experience.
【Super Powerful】This powerful vibrator features 10 sucking and 10 licking modes for different intensities of sexual stimulation. You can start off low for foreplay and then turn up the power when you're ready to reach orgasm. Stimulating your clitoris like real oral sex for mind-blowing pleasure even more than real sex feeling.
【Whisper Quiet】The noise is less than 60 dB, almost negligible. You can enjoy your secret sex at home or office without worrying about being heard. Want more fun in sex? Little "sea lion" clitoral stimulator is the best toy to take a sex adventure at bedroom, bathroom or office. Suitable for teasing clitoris, nipples, earlobes, testicles, breasts and anus.
【Medical Silicone】Made of the highest-standard healthy silicone, which can directly contact the female vagina. It is odorless, safe,skin-friendly and velvety smooth for an enjoyable body-safe sex journey.
【Daily Waterproof】With 100% waterproof performance, it can explore incredible loving pleasure in the bath or shower, easy to clean with warm water, mild soap or your favorite sex toys cleaner. Please store in a cool and dry place, avoid exposure to sunlight.
【USB Fast Charging】With its power-saving technology, the couple vibrator is compatible with any handy USB-charging equipment, you can enjoy sex fun anytime anywhere. 1 hour' full charge can run up for 120 minutes' joy.
【Portable Size】It is shaped like a little sea lion. Mini size and good-looking appearance, you can put the vibrator in your pocket or bag without any embarrassment. Always ready-to-go with the little sea lion vibrator, swim cheerful in the happy sex ocean.
10 Powerful Modes Sucking Vibrator, Provide You with Multiple Sex Experiences.
With 10 powerful modes of suction, the new generation of Yosposs Clitoral Sucking Vibrator can stimulate your clitoris, nipples, earlobes, testicles, breasts, anus and all other sensitive spots, leading you to a big O never had before. Benefit from the innovative airflow technology, you will enjoy an oral sex pleasure as if from your partner.
10 Powerful Modes Licking Vibrator, Provide You With Multiple Oral Sex Fun.
With 10 powerful modes of licking, the gentle tongue of Licking Massager will lick your clitoris, nipples, earlobes, testicles, breasts, anus and all other sensitive spots, from gentle to wild, bringing you itchy and intoxicating moist pleasure.
Premium Material
Suking & Licking vibrator made of the best medical silicone, body-safe & phthalate-free, and easy to clean.
Quiet as a Whisper
Clit stimulator is a naughty secret hidden in your bedroom, vibration volume < 60 dB. Whether you are playing solo or with your partner, you can secretly enjoy endless climaxes without being disturbed.
USB Rechargeable
USB rechargeable makes on-the-go pleasure easier than ever, enjoy the sex fun anytime anywhere.
Waterproof
You can use it in the bathroom and even enjoy yourself in the swimming pool or anywhere else.
Travel-friendly Portable Size
Petite size to carry in your bag, a perfect travel friend. Slimmer handle for easy use. Your travel mate for sex.
Yosposs Double Pleasure Vibrator is the best toy to take a sex adventure at the bedroom, bathroom or office.
Having sex toys is a great first step to showing your partner that you love sex. But if you had to name a single-sex object that clearly shows your passion for sex, it would be the clit sucking vibrator.
Simply owning a nipple vibrator will make you feel sexier. And subconsciously make you more confident and appear nobler in general!
 Payment Methods: PayPal, Credit Card Or Debit Card.
If you have a PayPal account, you can use paypal to pay directly.If you don't have a PayPal account, you can still pay with credit card or debit card through PayPal. PayPal accepts all types of credit card brands, like Visa, Mastercard, Discover and American Express.
Here are the payment steps:
1. Click "Complete order" button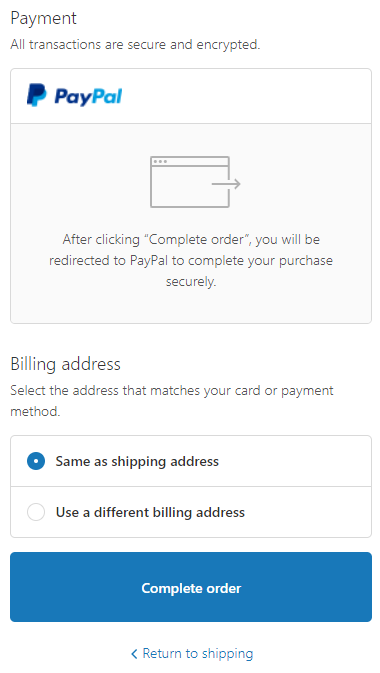 2. Click "Pay with Credit or Debit Card" button
3. Fill in the card number information
4. Click "Continue as Guest"
Shipping
Free Shipping Over $59
4 ~14 days fast delivery ( USA, Canada, Australia, The United Kingdom, France, Germany, Spain, Italy )
5 ~16 days delivery for other European countries
7~ 20 days delivery for the rest of the countries
100% discreet packaging (There would be a normal box outside our packaging.Neither company name nor product name would be seen on the box, So, you don't need to worry)
Due to the impact of the COVID-19, the shipping may be delayed. However,we will do our best efforts to deliver the package safely and quickly.If you have any questions during this period, please contact us at info@yosposs.com.
Returns & Warranty:
30-day no risk money-back guarantee
12 months warranty
MORE DETAILS >>